Green Gold Handmade Watercolour
Regular price
Sale price
$12.50 CAD
Unit price
per
One half pan of handmade watercolour, Green Gold.
Sometimes I get special requests for a certain colour and this one has been a long time in the making. I think my jaw just about hit the floor when I first saw how this was finally going to turn out- I couldn't stop ogling the muller, shining in the light. 
Green gold is a real gem and I'm absolutely delighted to be able to present it to you. It glows like there is a fire in it and I am so in love with it. I think I had my own little pan before I even set out the dots... I can't wait to see what you do with this one!! The glow comes from the Azo Yellow pigment it is made with. A rare beauty and even prettier in person.
Green Gold (PY150, PB29)
Semi-Transparent
Granulating Watercolour
  
Share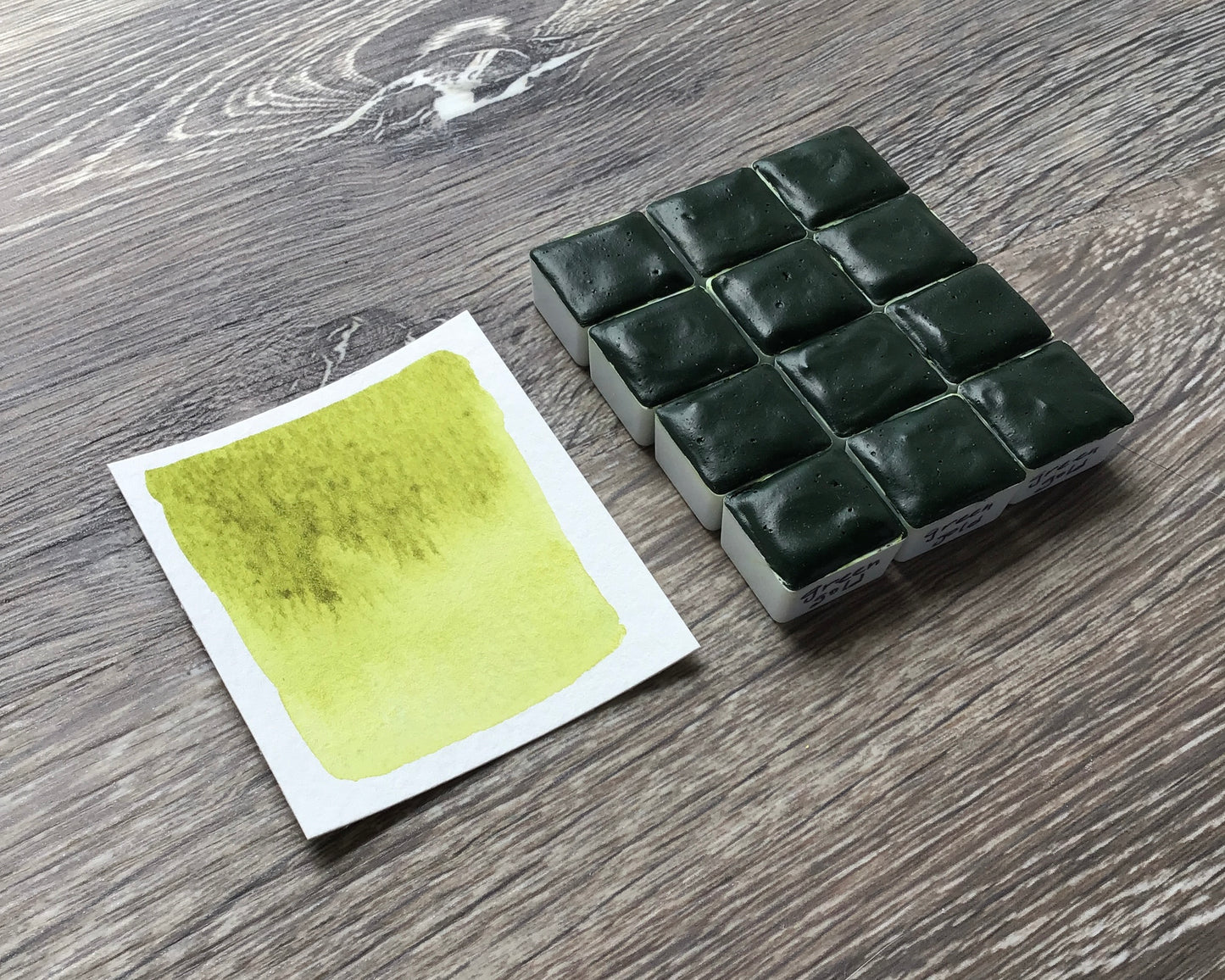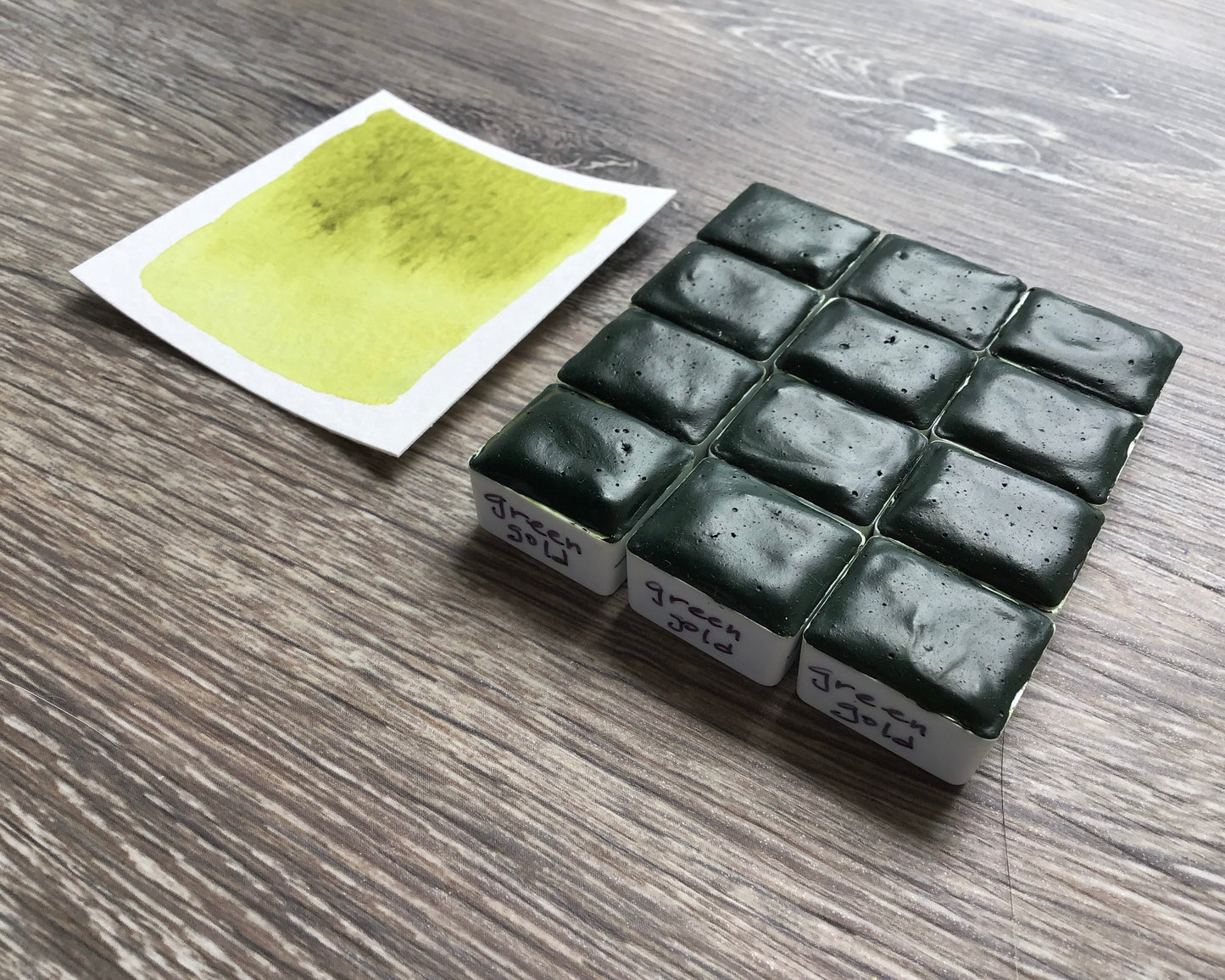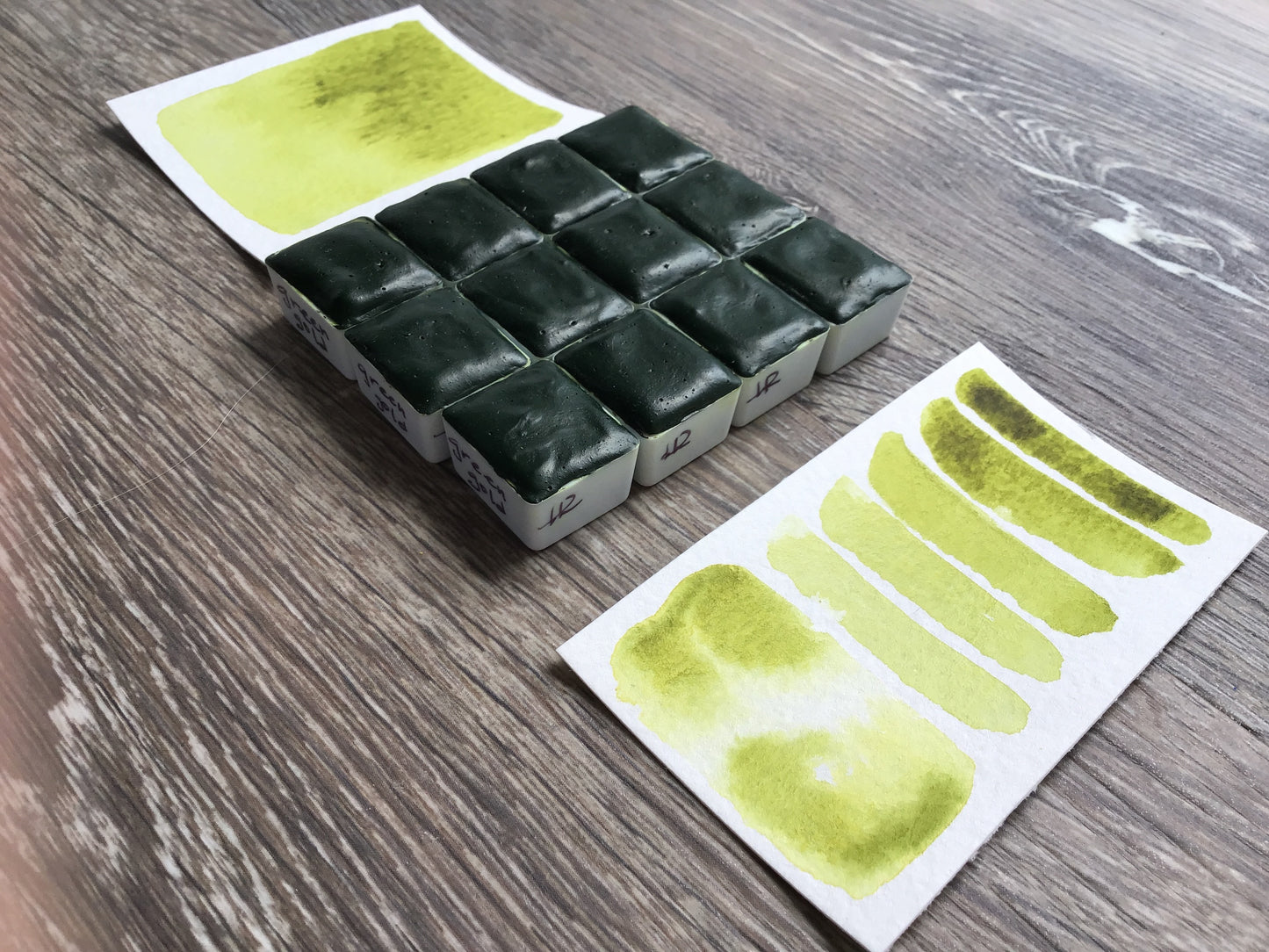 Green Gold
Beautifully full pigmented colour. Leaning to the green side.