I love colour.
Rich, deep, luscious COLOUR. During the winter months I have found that I have a real need for lots of colour in my art. Winter can be long and full of dull days here in Canada. Some days, the snow is absolutely full of colour - it has sparkles and tints galore to delight any artist! But on other days, the colour has to come from what I create.
I find myself always reaching for bright, bold and happy watercolours that are ready whenever I am.
Why handmade, though?
Like the difference between homemade bread and store-bought (as we say here in Nova Scotia), I discovered that I could create richer, fuller, more vibrant colours when I made my paint myself. But, just in small batches (and with many a long hour mulling and mulling….). This is truly a labour of love: love for the colours, love for working with them myself, and love for seeing your amazing creations using the colours I bring to life on my mulling slab. 
I make my watercolours really easy to activate, because who has time to scrub away at a pan of paint? Pfft. Not this chick. Creamy paints are a must, not a luxury, in my book.
I could go on and on about what I love about working with single-pigments or my favourite binder ingredients and bore you to tears, but just remember: this all started with a love of colour, and it is a love of colour that keeps it going. (If you'd like to read more about my watercolours and how they are made, check out the About Us section.)
May your days by filled to the brim with some fabulous colour! Happy painting!!
Watercolours and More...
Regular price
$5.00 USD
Sale price
$5.00 USD
Unit price
per
Digital Planners and Stickers
Watercolour Seas Undated Digital Planner
NOW ON SALE!
Click the link arrow below to find out what's inside and get alllllll the yummy details :)
View full details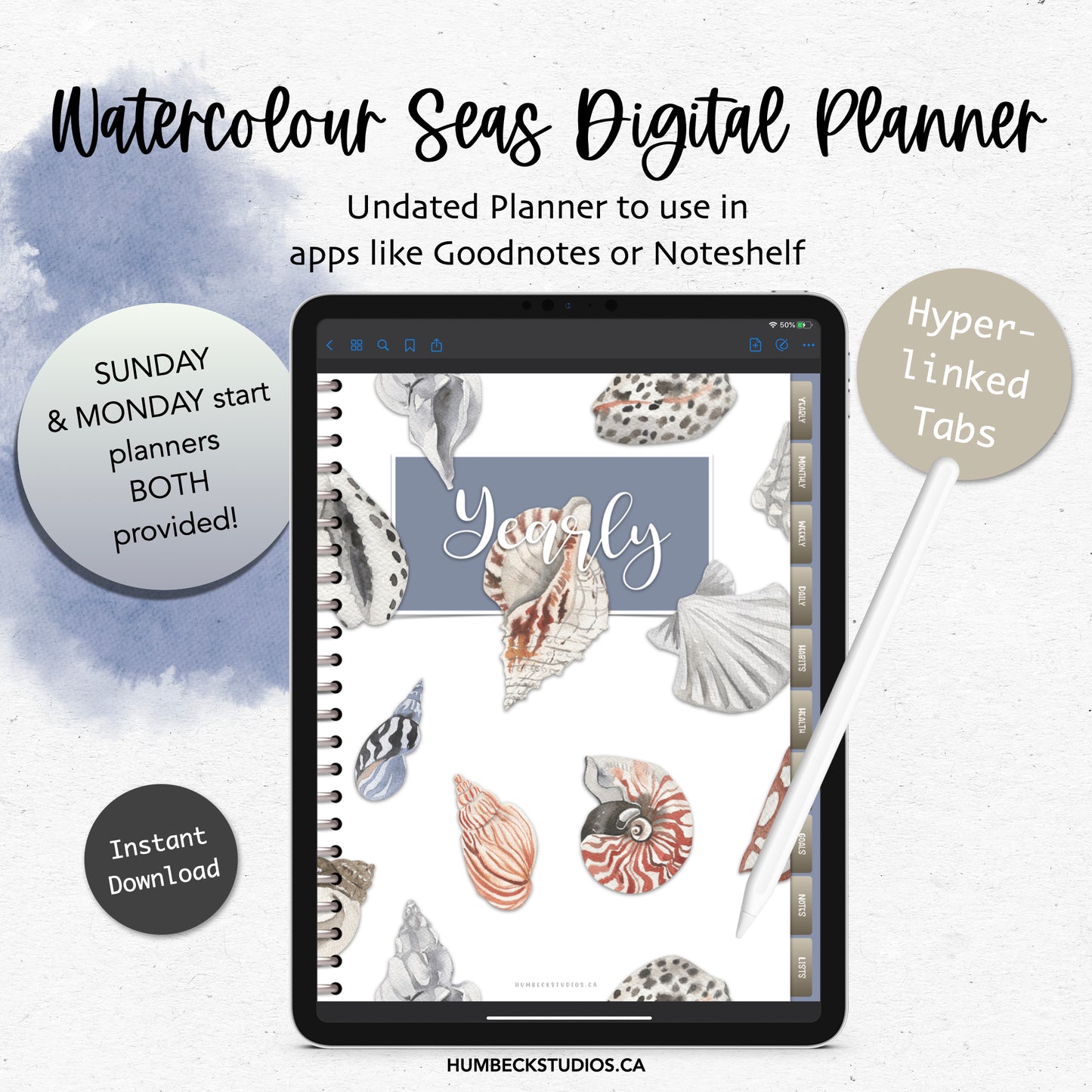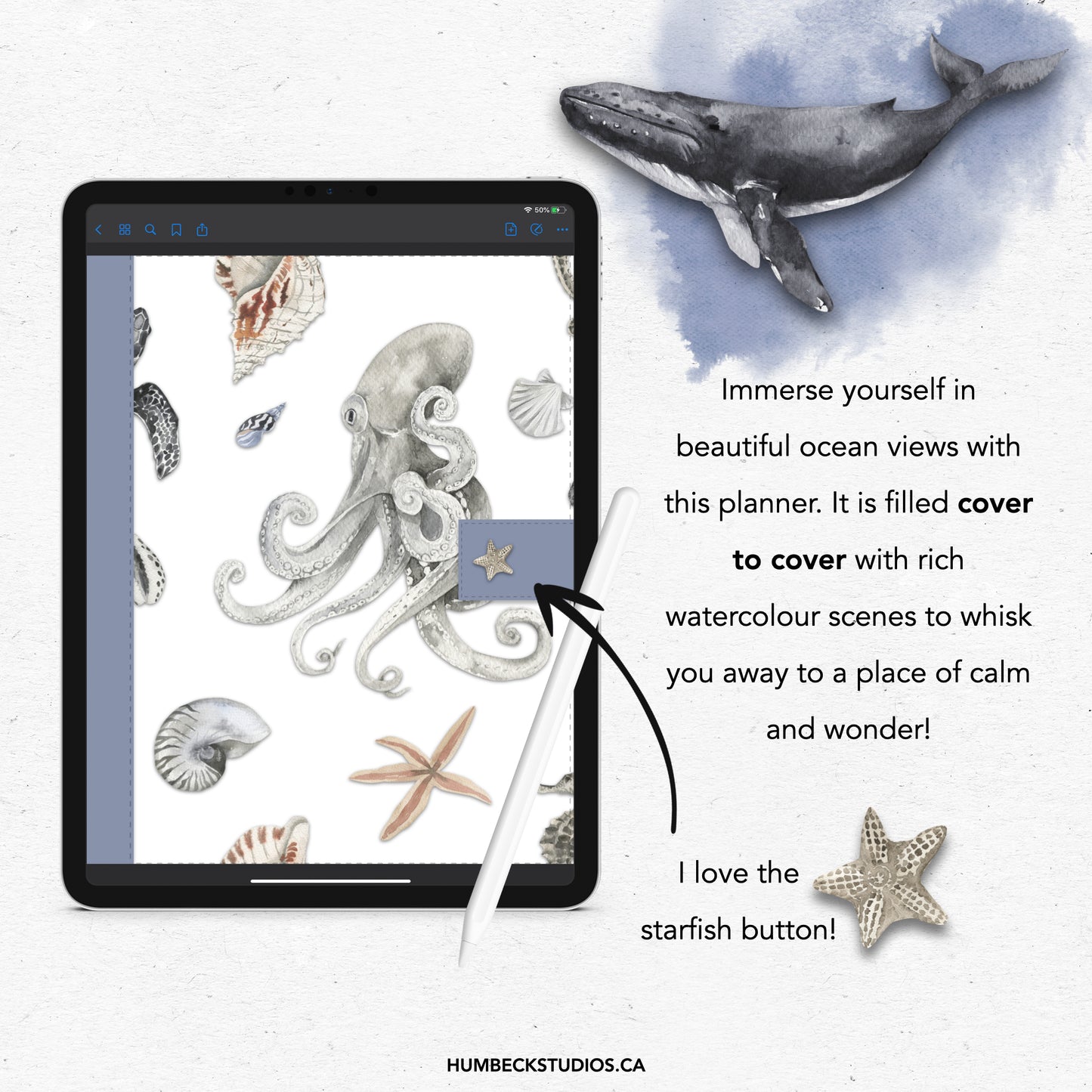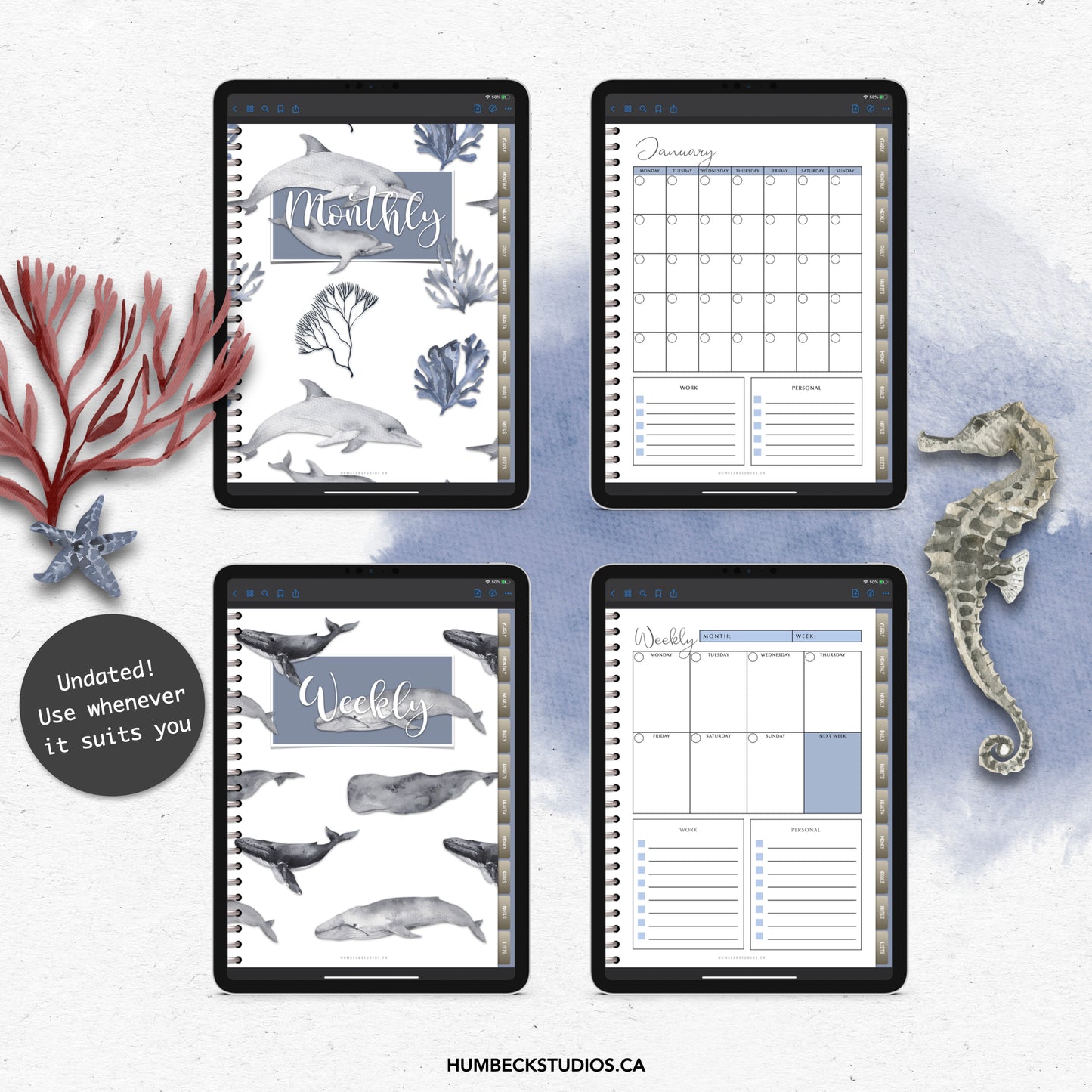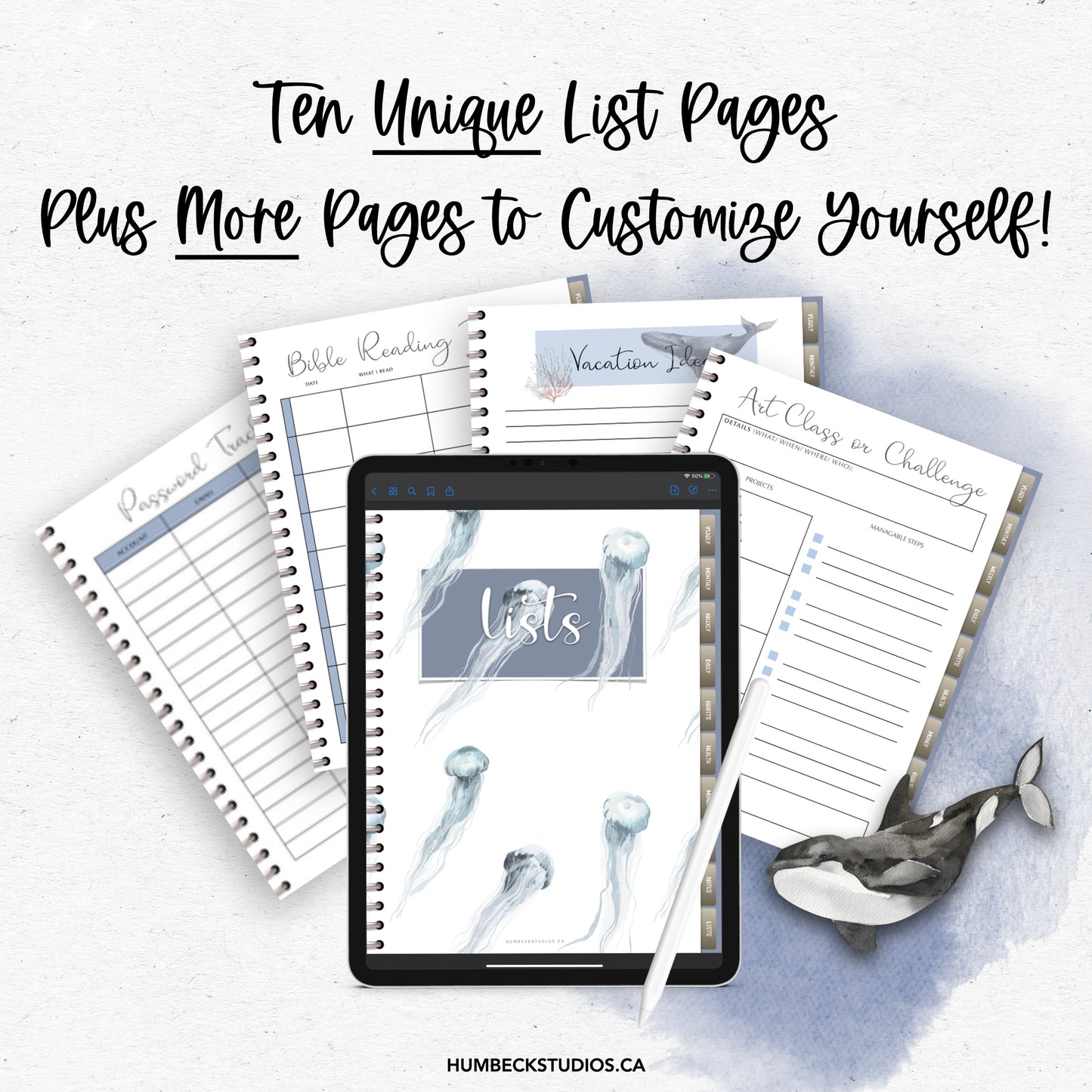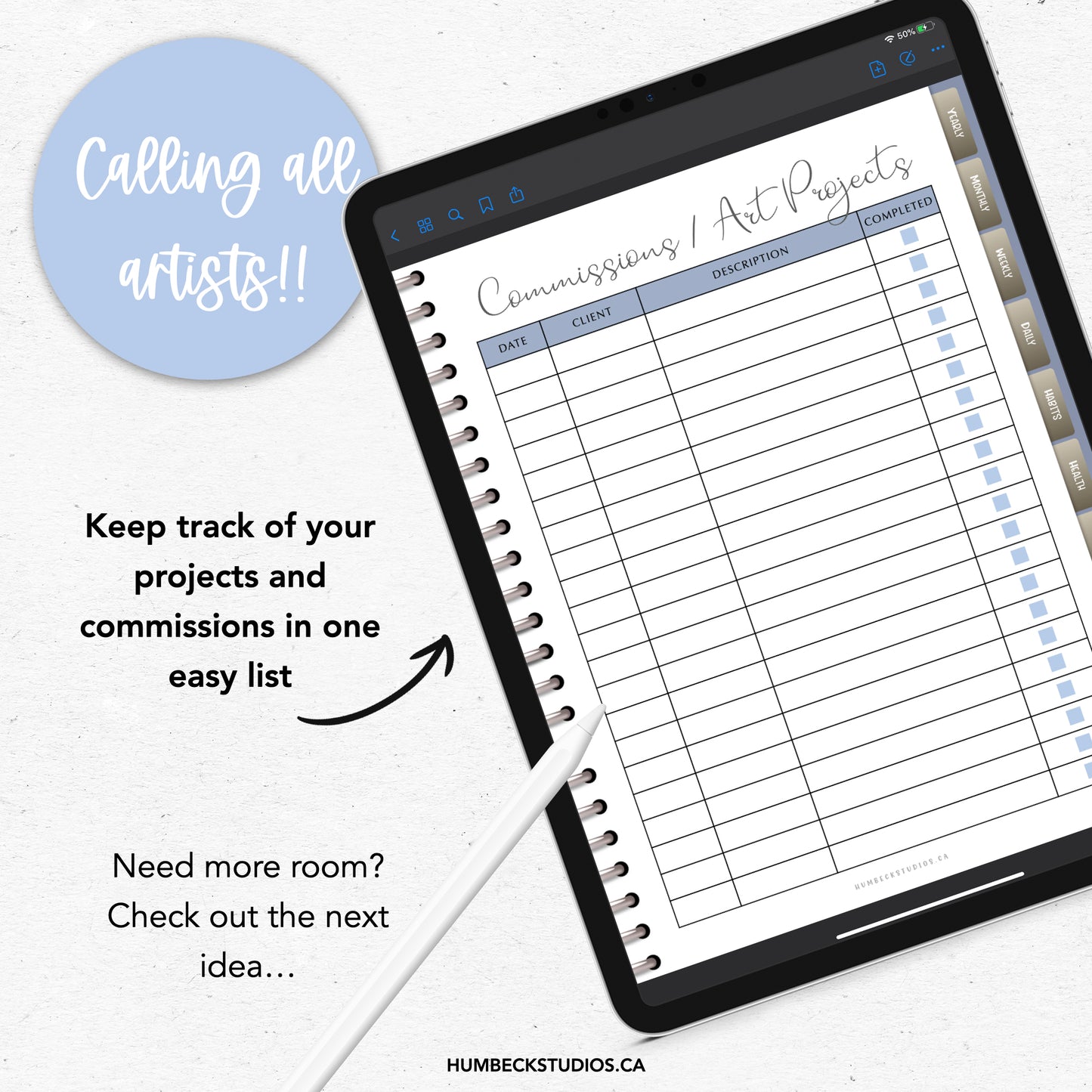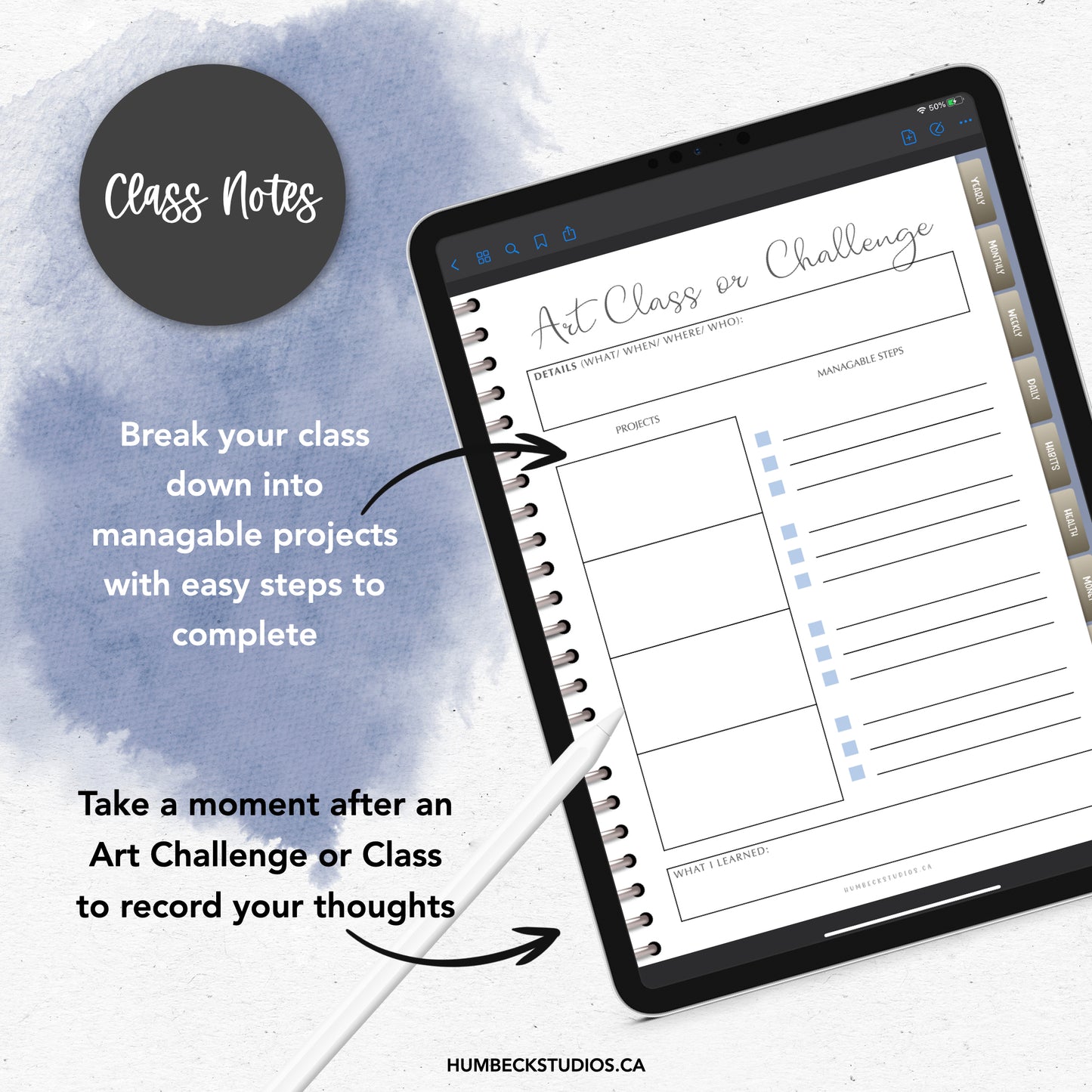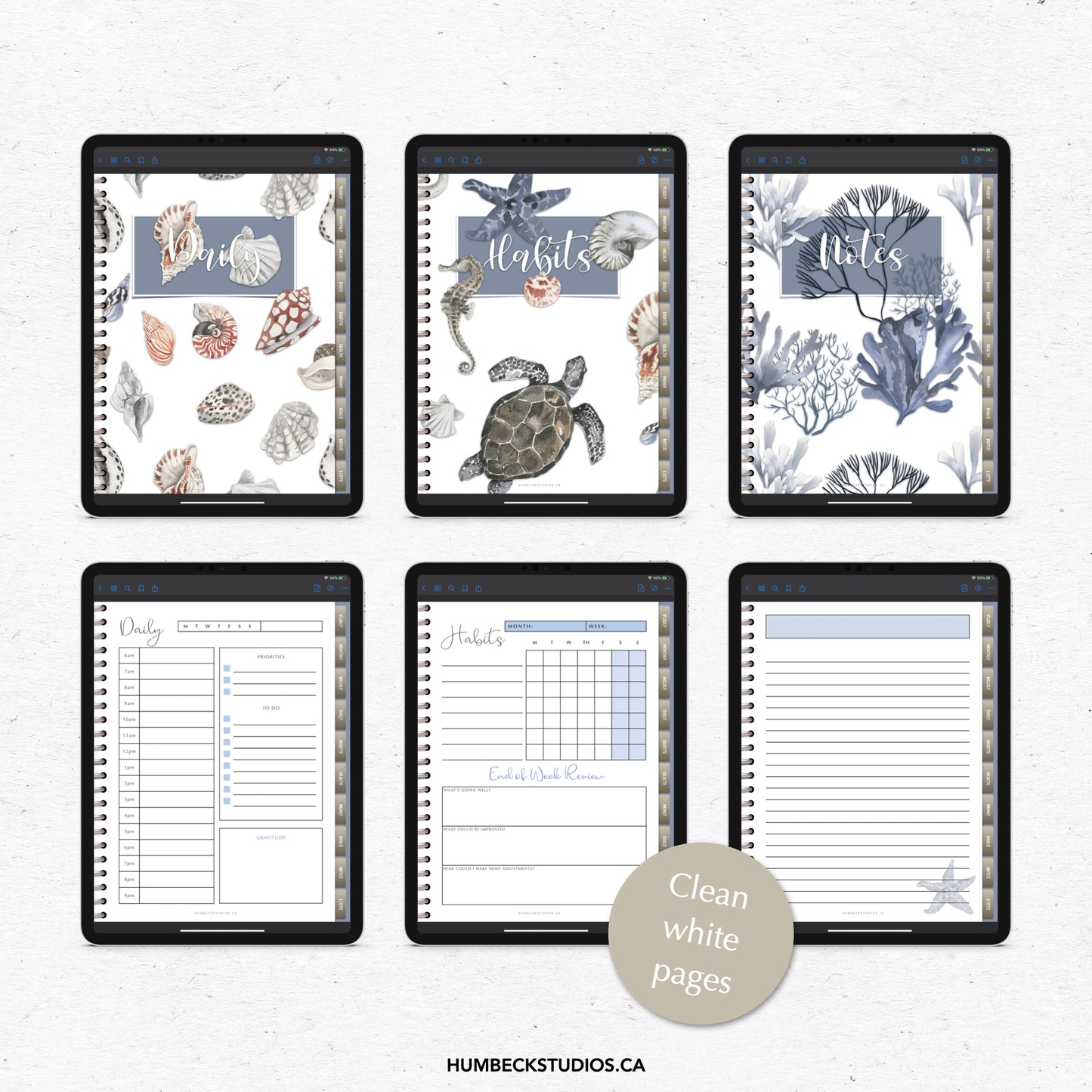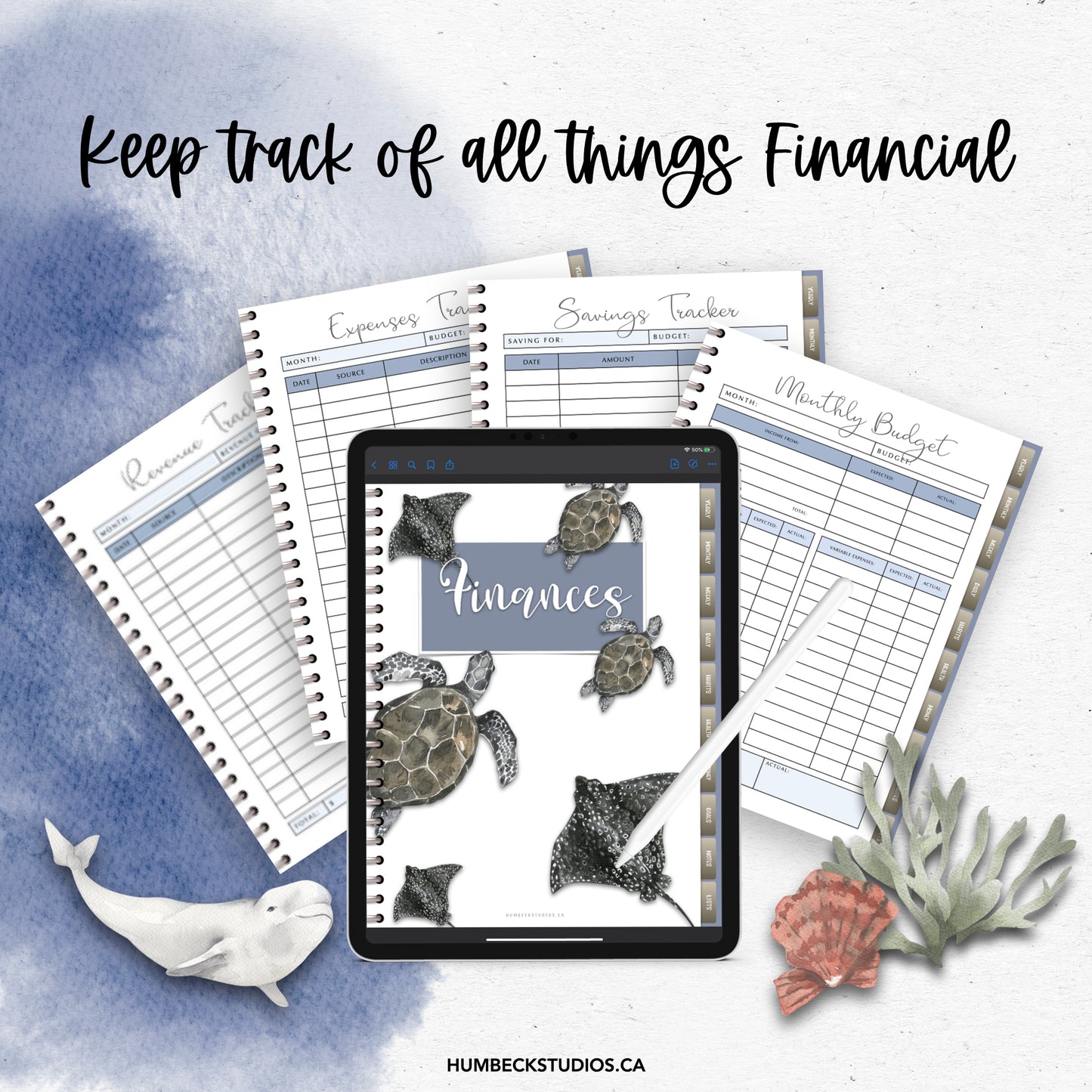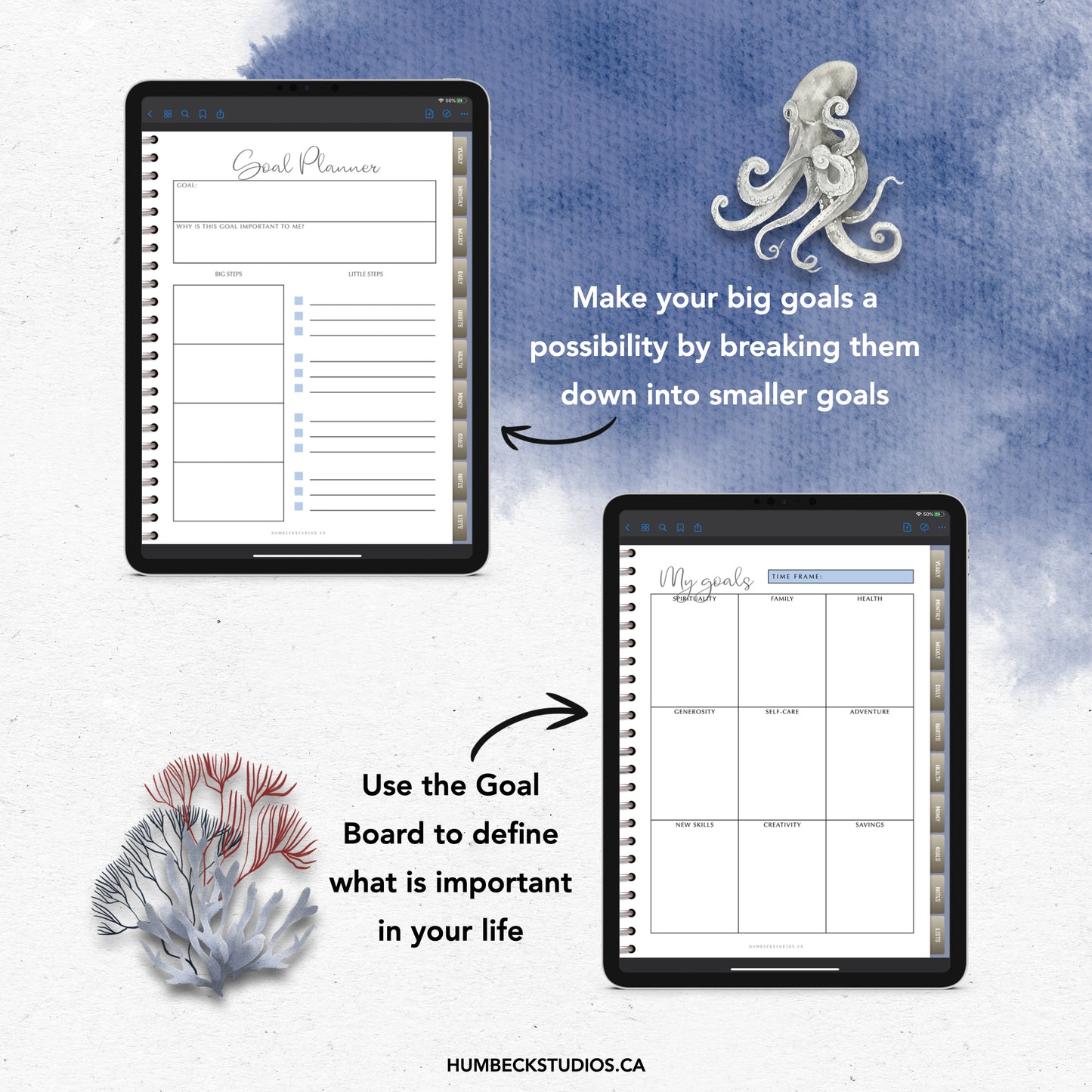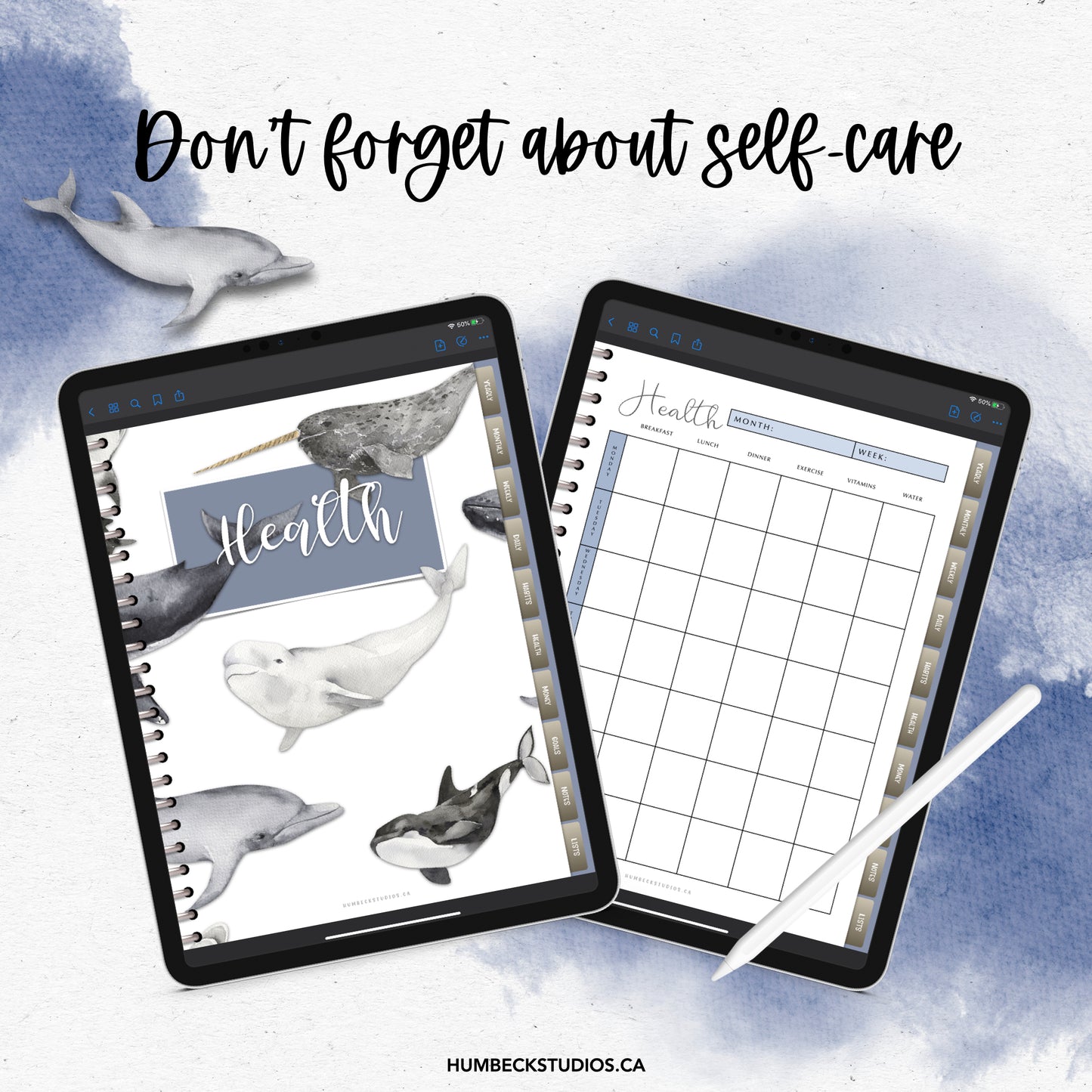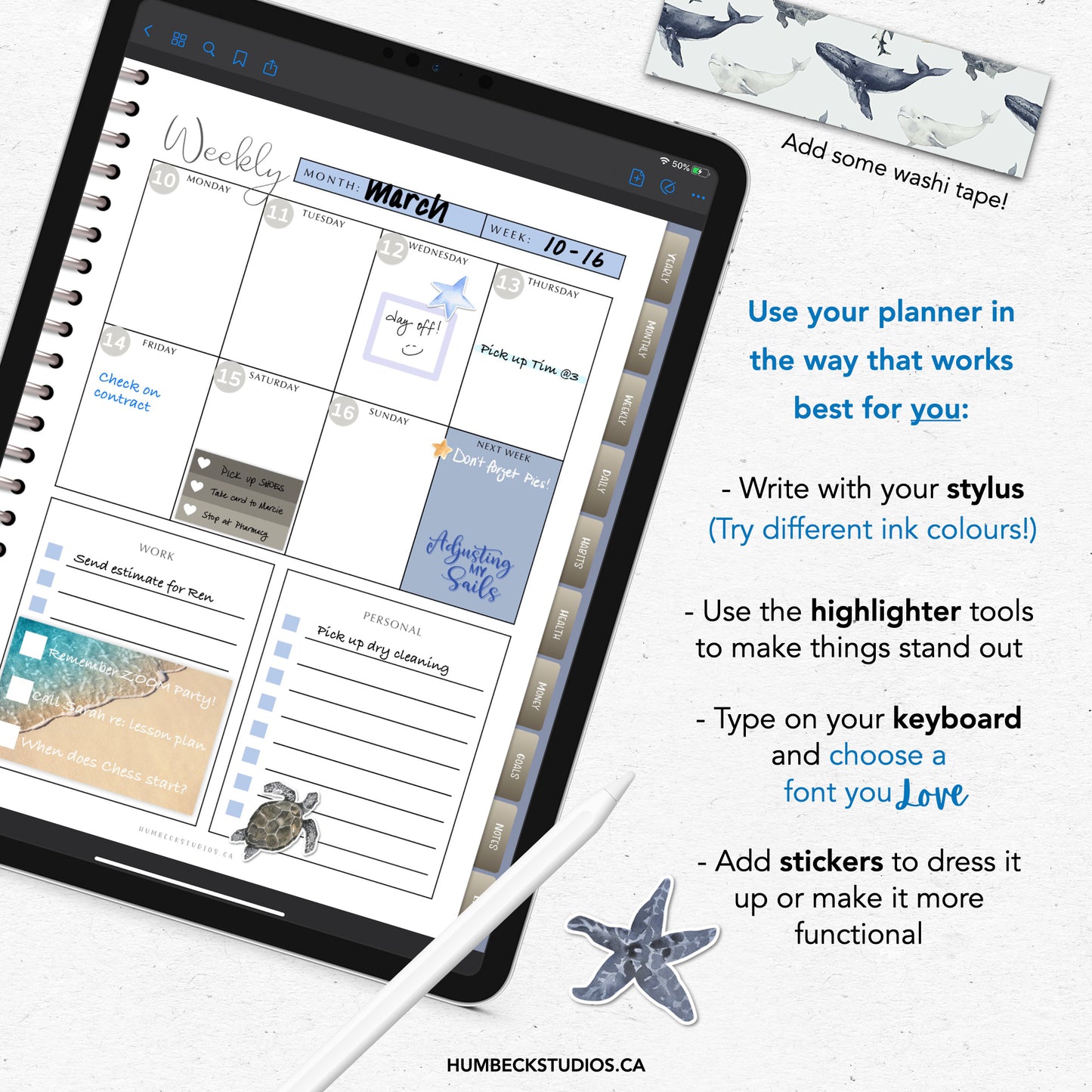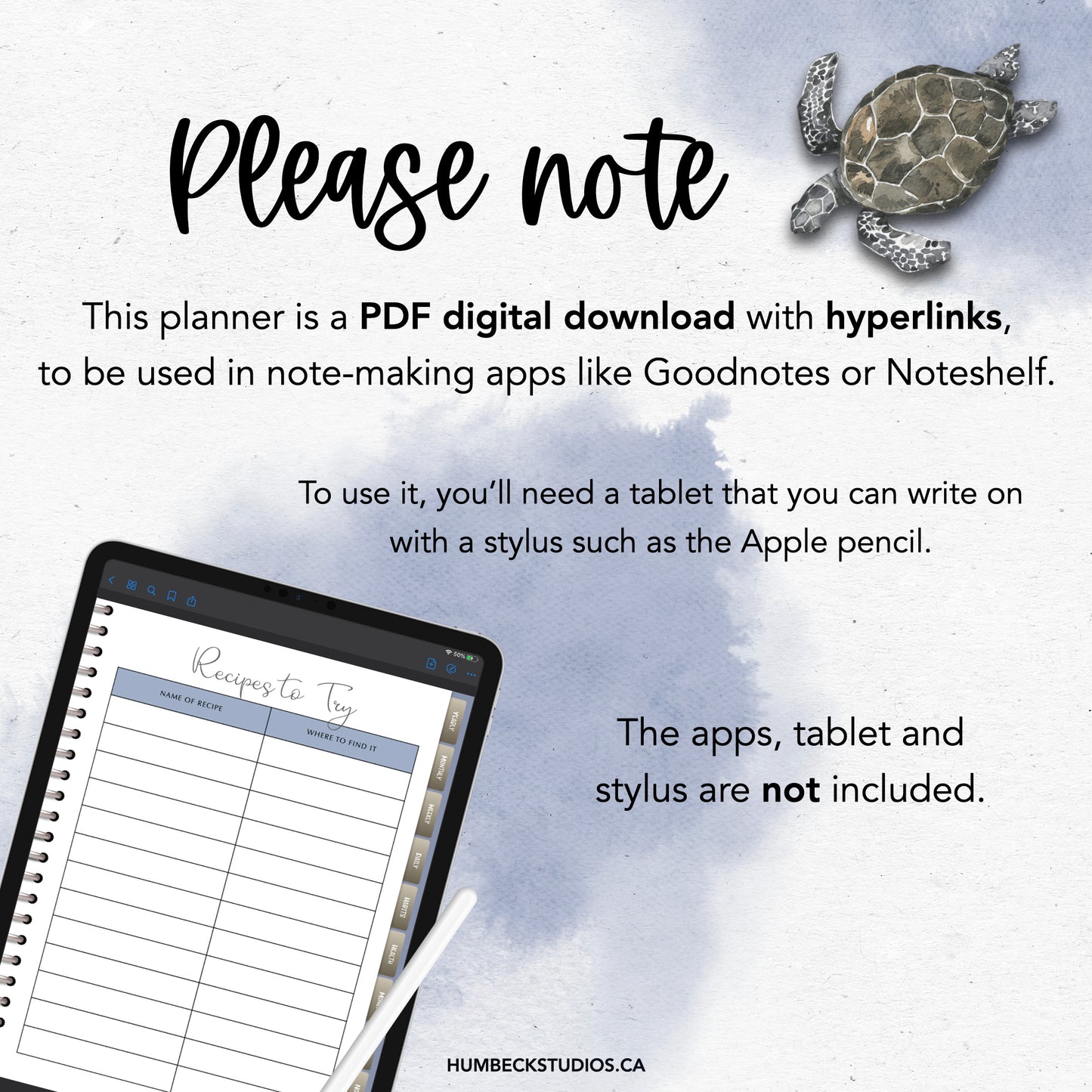 Some Watercolour Reviews
Margaret, from USA:

"I have been wanting to try a new green, and was happy to see Rebecca supplied just the right one! I love this green! All of the colors produced by HumbeckStudios are amazing! They are rich with color, and handmade by a loving individual. Attention to detail is one of Rebecca's strengths! Always sweet notes, paintings, stickers, and a touch of Nova Scotia in each package!!!
Highly recommend any of the products Rebecca offers!!"

Robin, from Canada:

"Rebecca's paint is always consistently amazing and her customer service awesomely thoughtful. Paint is thoughtfully packaged and depth of colour inspires me to paint more. Highly recommended. There's a reason why she sells out in minutes. A+ store."

Andrea, from USA:

"Whenever I want to paint a sunlit scene full of brilliant colors, I reach for my paints from Rebecca. Her pigments are gorgeous and saturated and a little bit goes a long way. The paints always activate easily and mixing every color under the sun with them is possible because they are mostly single pigments. Eventually, I'll probably end up owning every color she's ever made!"