Fuchsia Handmade Watercolour, Fluorescent
Regular price
Sale price
$12.50 CAD
Unit price
per
One half pan of handmade watercolour, Fuchsia. 
I had to look up the spelling of this colour name three times. That's right. Three. :) But one thing that I did know for certain was how much I liked it. Wow, what a punch! 
This colour is made with a fluorescent magenta pigment as well as a lovely quinacridone magenta, so it has a gorgeous pop on the page. And yes, my regular quin. magenta does have better lightfast properties, but it doesn't quite have the zing that this one does. This is a really lovely addition to your palette if you work in a sketchbook a lot or if you do floral illustrations. If you scan your work and recreate prints or cards this colour will be a ton of fun for you. I love it! You should see the purples and violets this makes. Oi! 
Fuchsia 
Semi-Transparent
Non-Granulating Watercolour
  
Share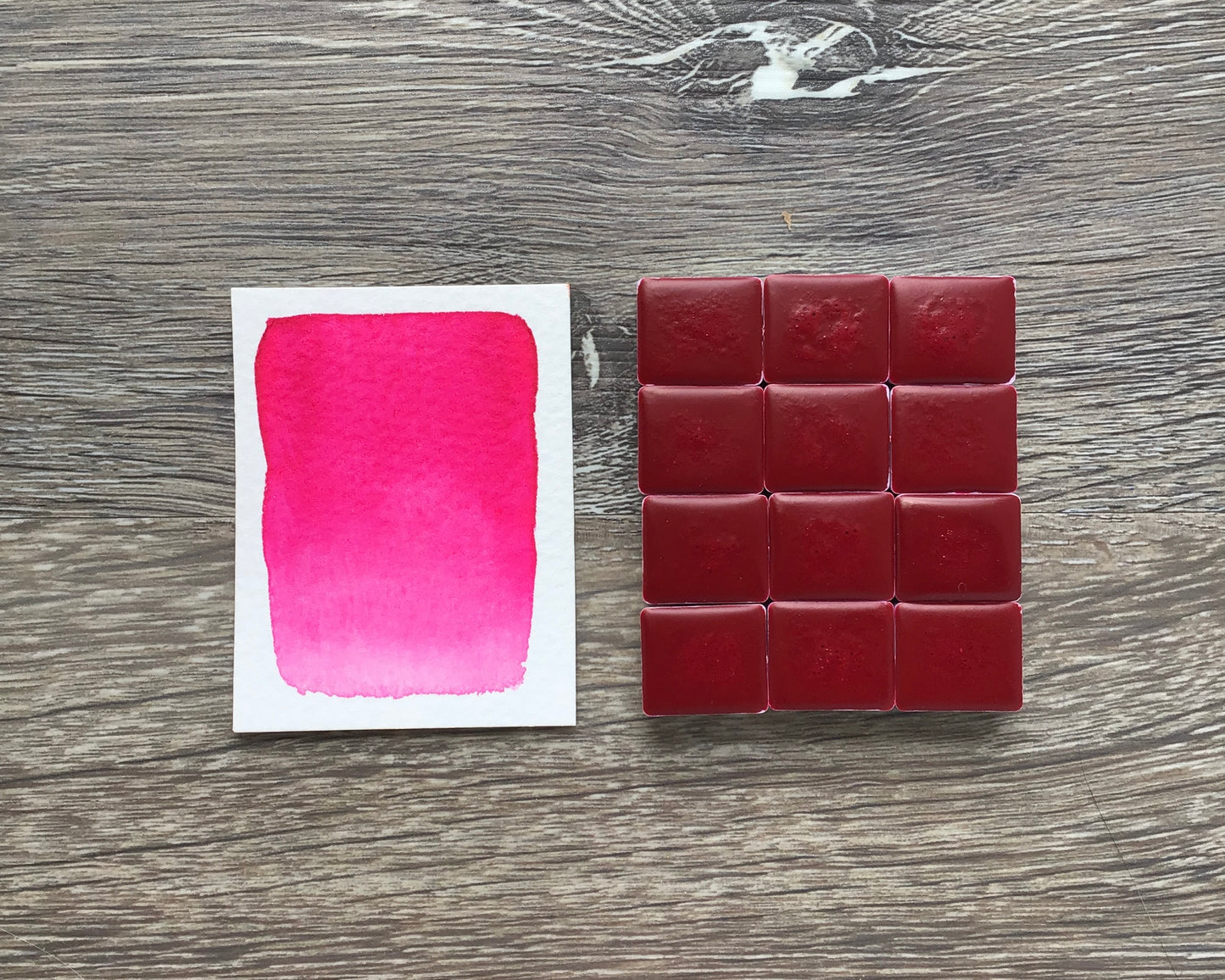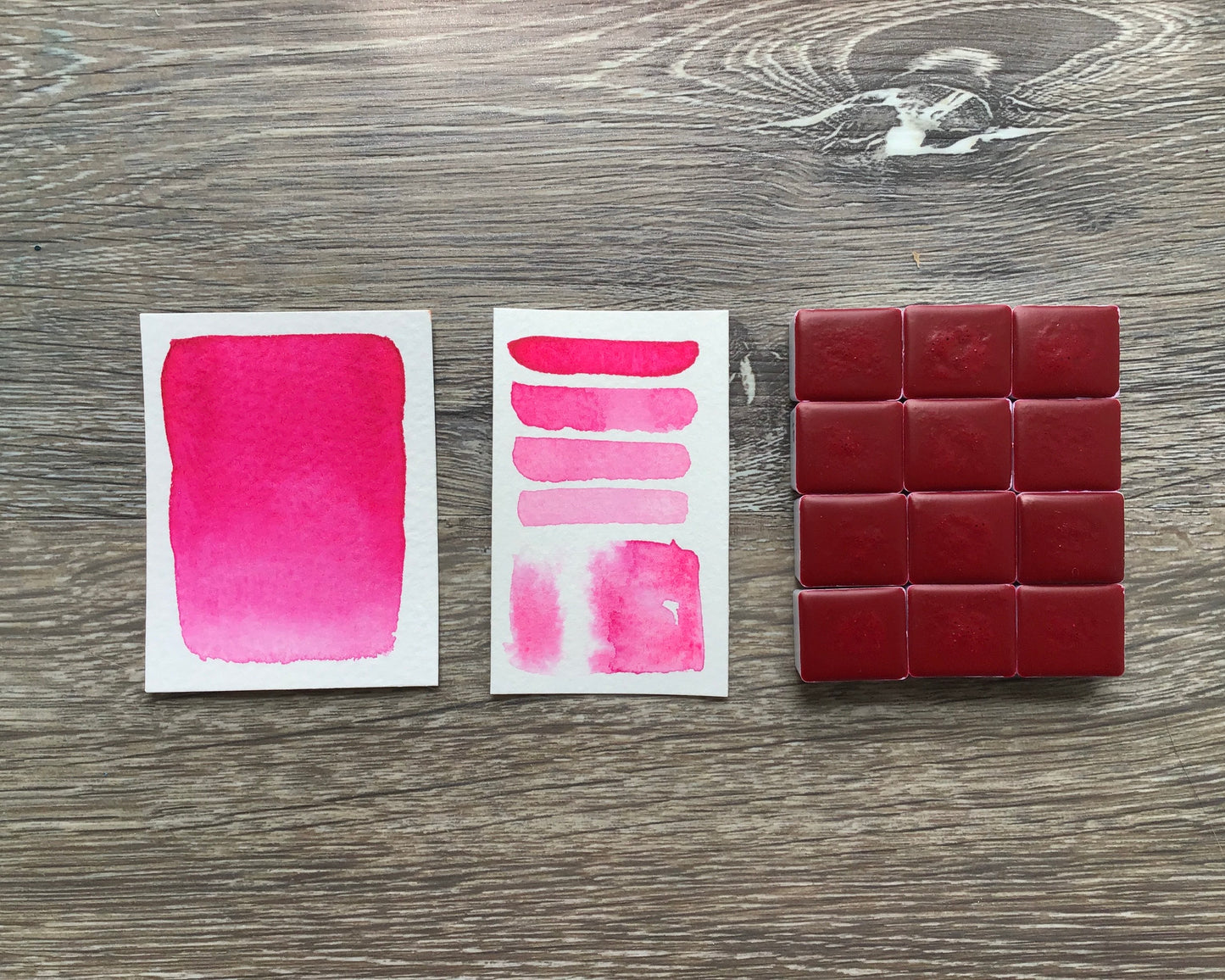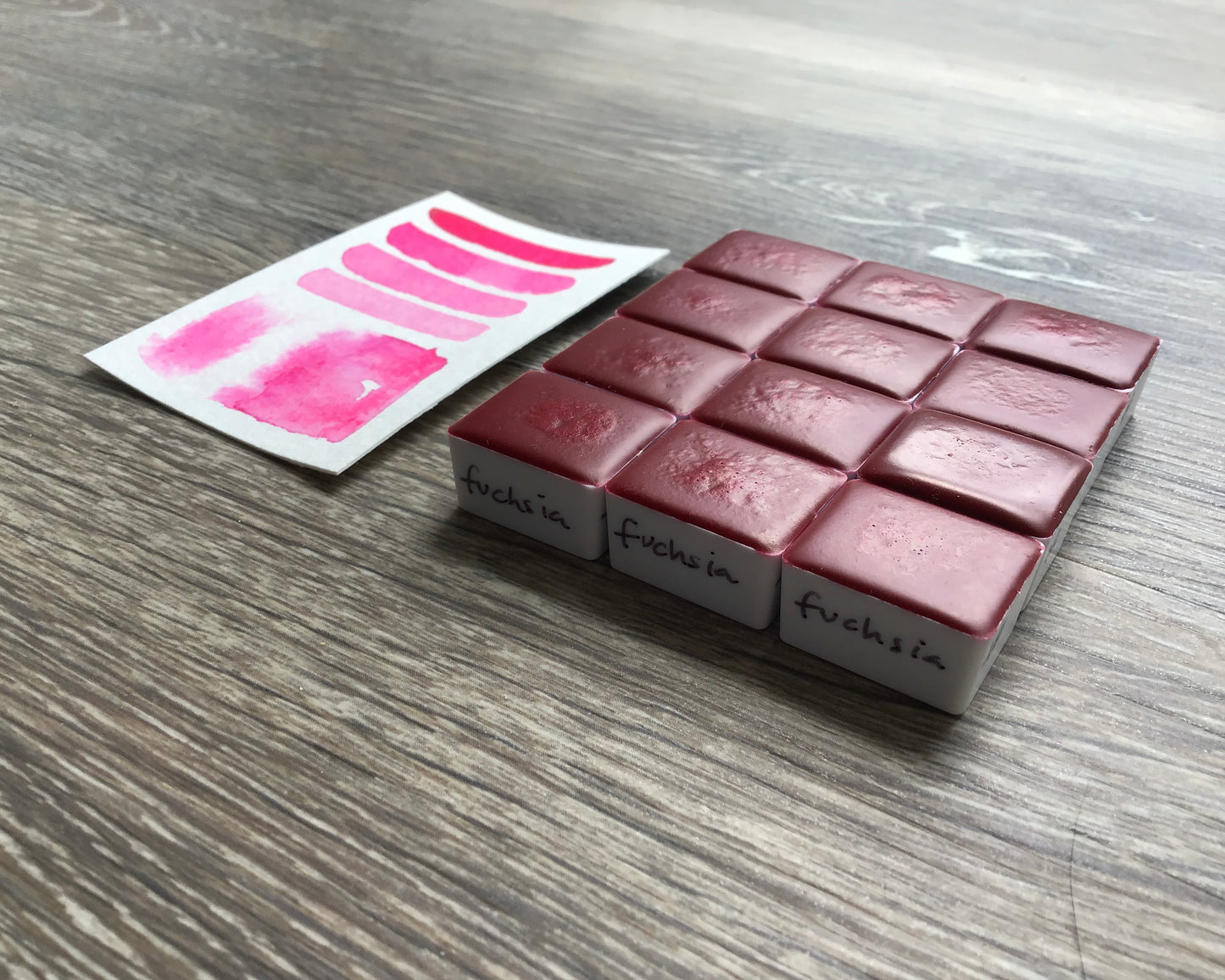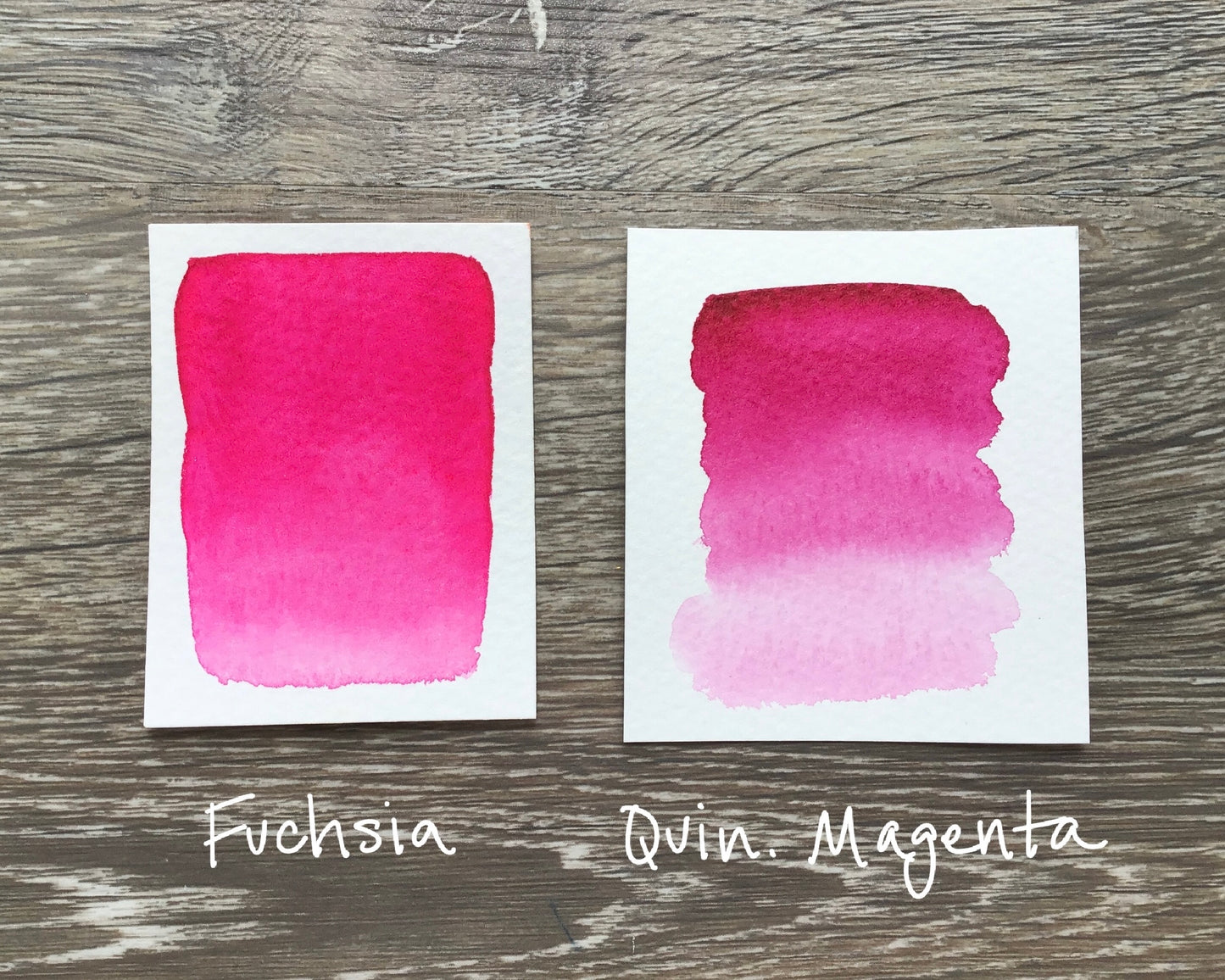 Humecks Fuchsia is a sgood as Damiel Smith Opera Pink
Humbecks qiaitybisnalways top notch & I love that this color is so close to Opera Pink, which is one of my favs. Let me use this instead of Opera and get stunning results.!
Fluorescent Fuschia
I love this vibrant pink… great in sunsets or really watered down is good for flesh tones. Love the purple it makes when mixed with cobalt, and looks good with green gold beside it. Transparent.