Cerulean Blue Watercolour
Regular price
Sale price
$12.50 CAD
Unit price
per
One half pan of handmade watercolour, in the colour Cerulean. 

With its gorgeous granulation and non-staining character, Cerulean is simply made for wonderful skies. I love having it on my palette. It is such an agreeable sort, always willing to go along and do whatever I want it to do!
I love using it on textured paper, and when you need to lift out a cloud or two, it's very obliging. Did I mention how much I love it? :) Well, I guess, now you can love it too!

Single Pigment (PB36)
Granulating
Semi Opaque
Non-staining


Share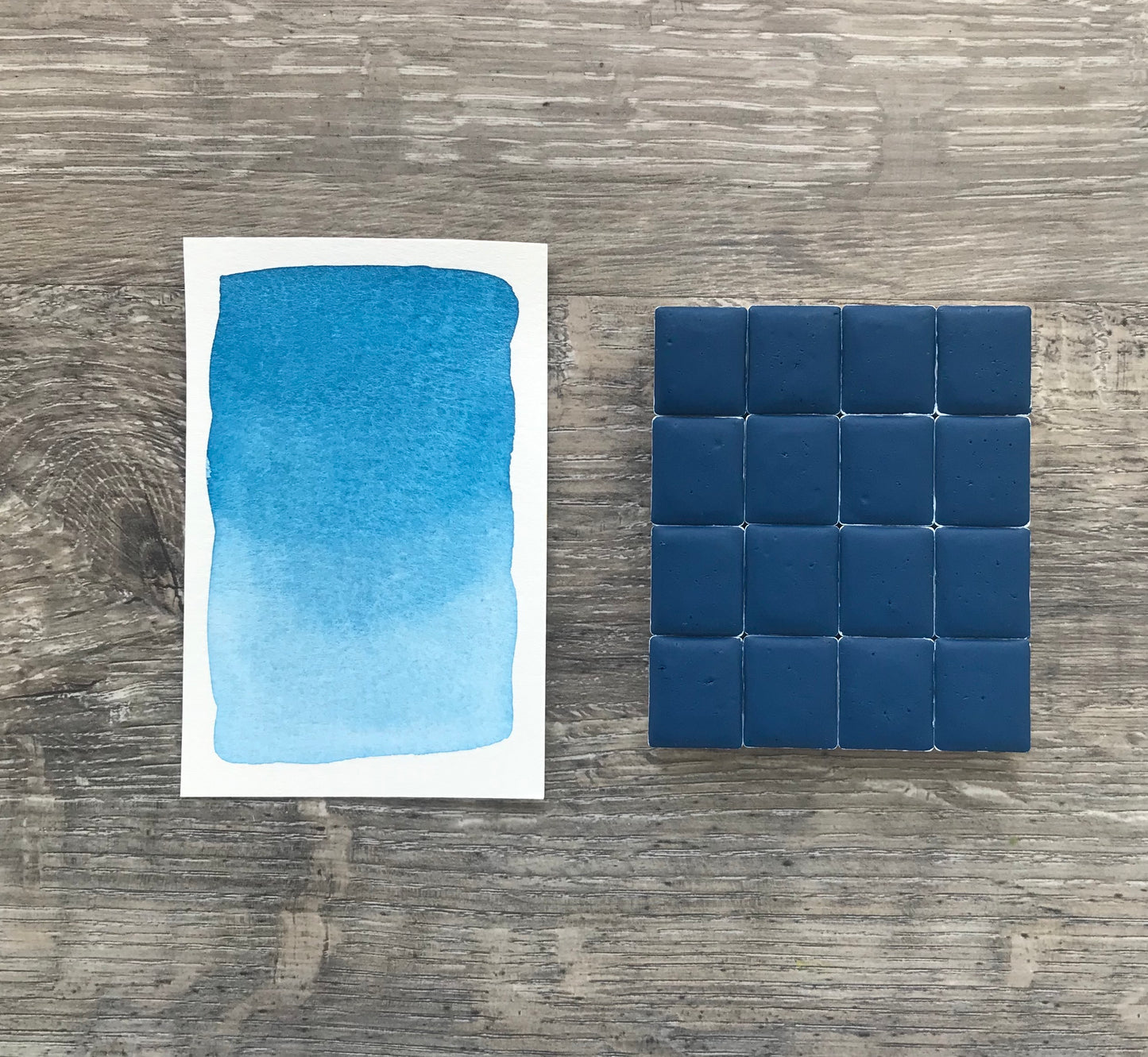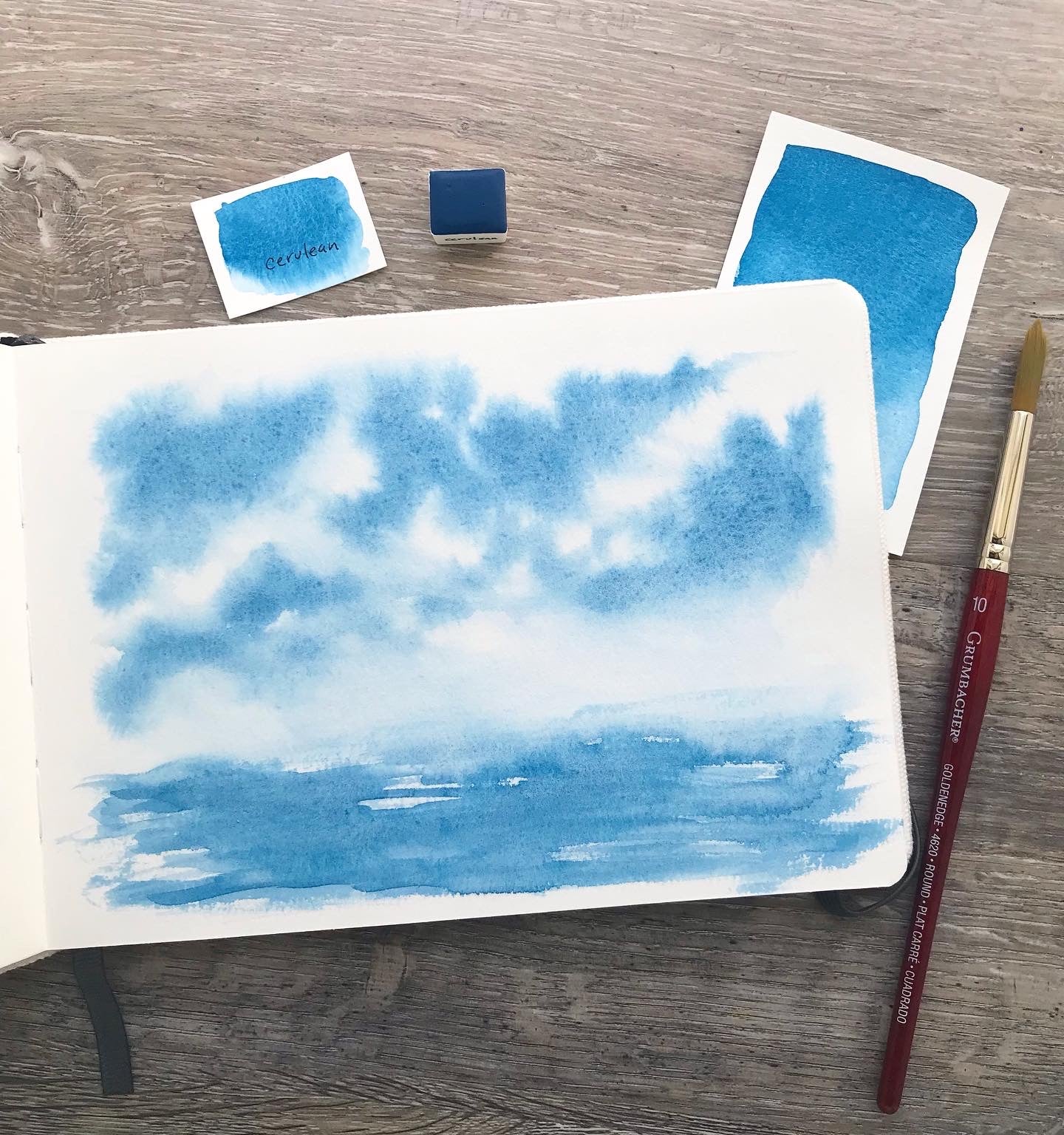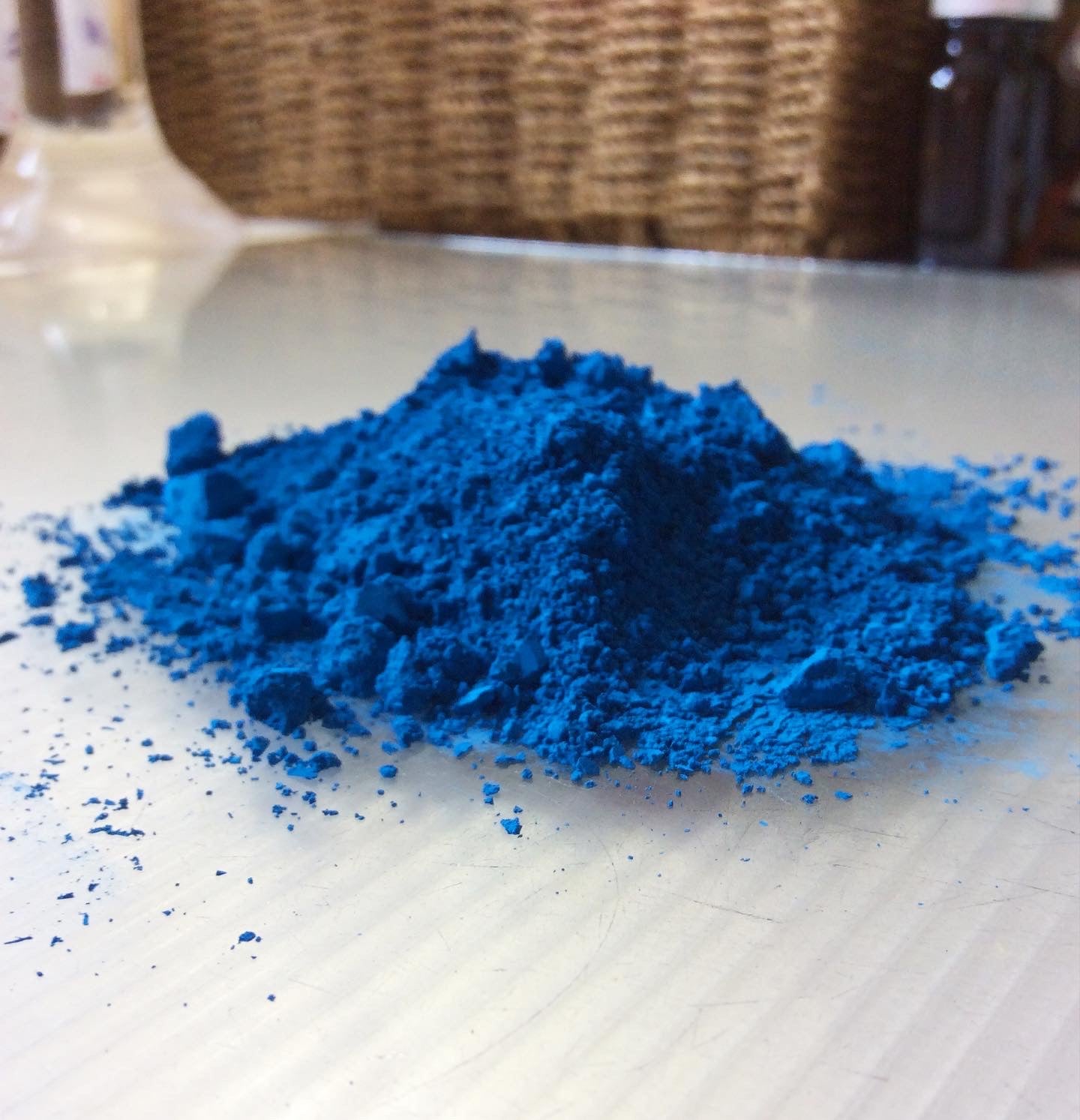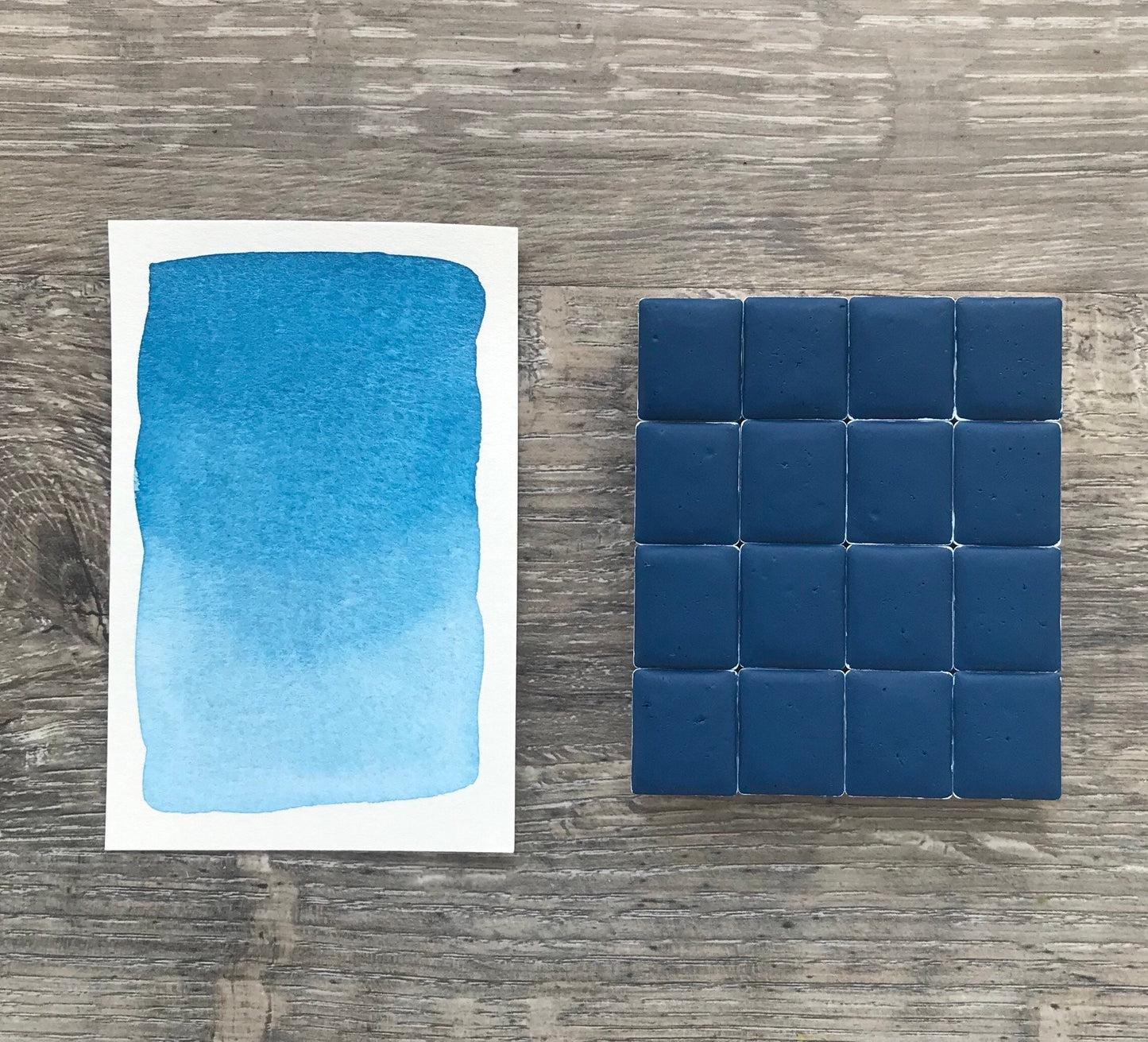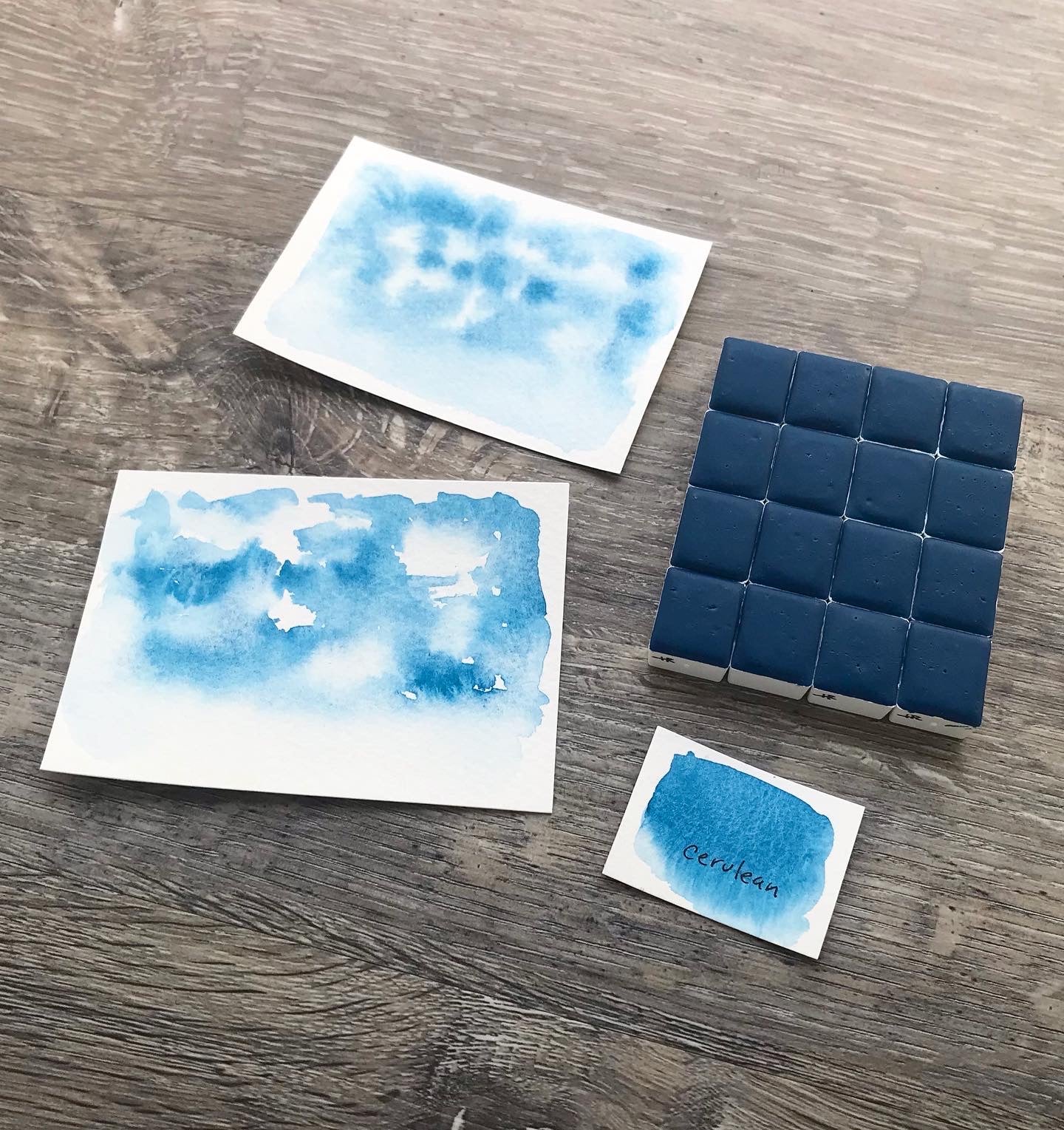 Cerulean Blue
As with all of Humbeck Studios watercolours the quality is superb, giving such rich and beautiful colours, they are an absolute joy to paint with and have replaced most of my top brand watercolours. The Cerulean Blue is no different, it has a real intensity but equally works well watered down or used wet on wet for the most amazing shades. No seascape would be complete without this perfect blue, with just a hint of turquoise. I highly recommend these watercolours to all artists whether professional or just starting out!