Amethyst Cove Handmade Watercolour
Regular price
Sale price
$10.00 USD
Unit price
per
One half pan of handmade watercolour, Amethyst Cove.
This gorgeous colour is named for an incredible beach right here in Nova Scotia. The location is definitely a rockhound's dream, but not easy to access (think long hikes and crazy steep cliffs .. with ropes!). But, you really can find chunks of amethyst right there on the beach at times! :) 
My version of Amethyst Cove has stunning granulation and separation, giving you a texture-rich experience even on a smoother watercolour paper. It shows off its unique attributes best when applied in a juicy wash. 
A little hint for granulating paints: give them time to do their thing. Let them dry undisturbed for maximum results.  
Amethyst Cove (convenience mix)
Granulating
Semi-Transparent
Share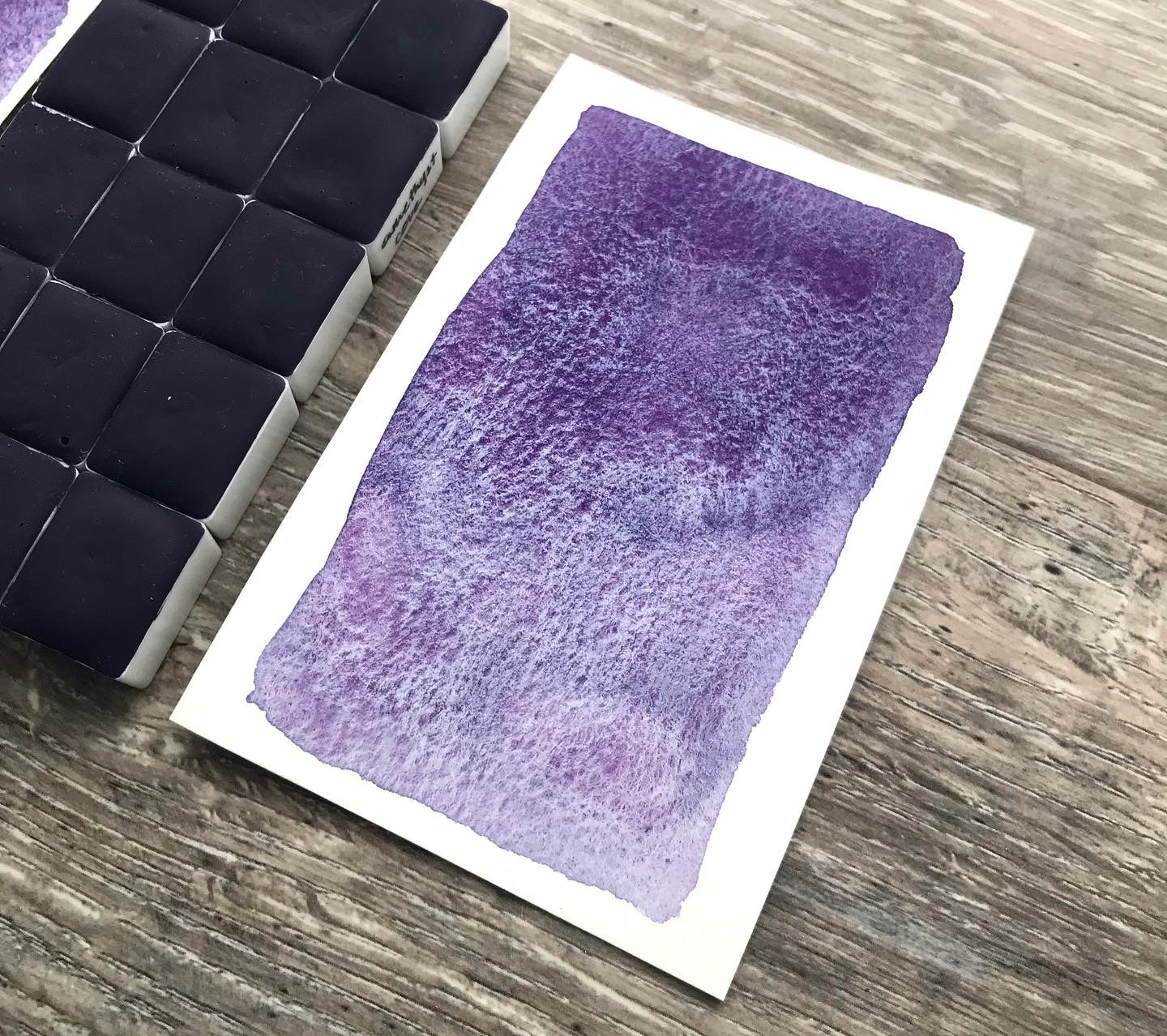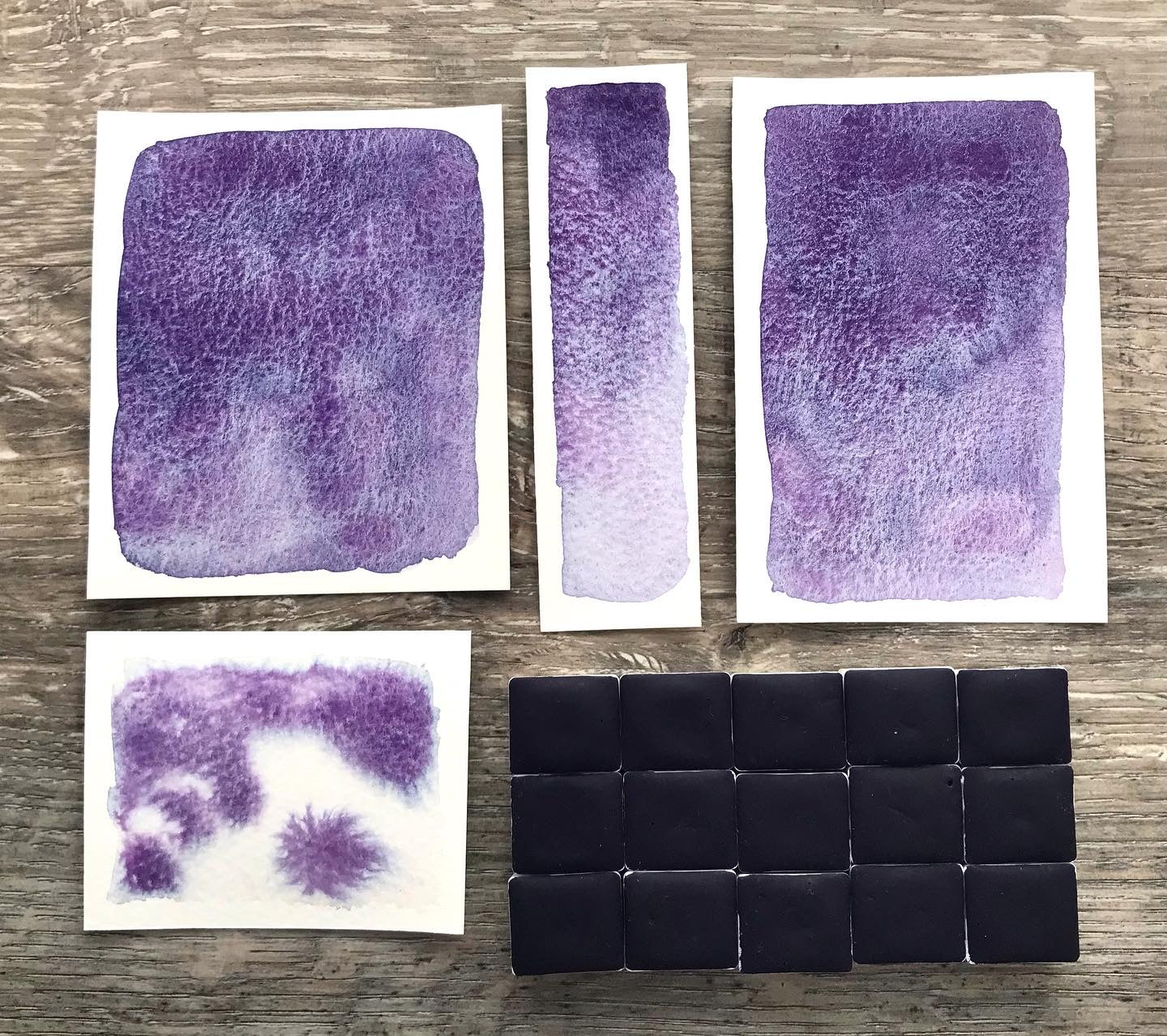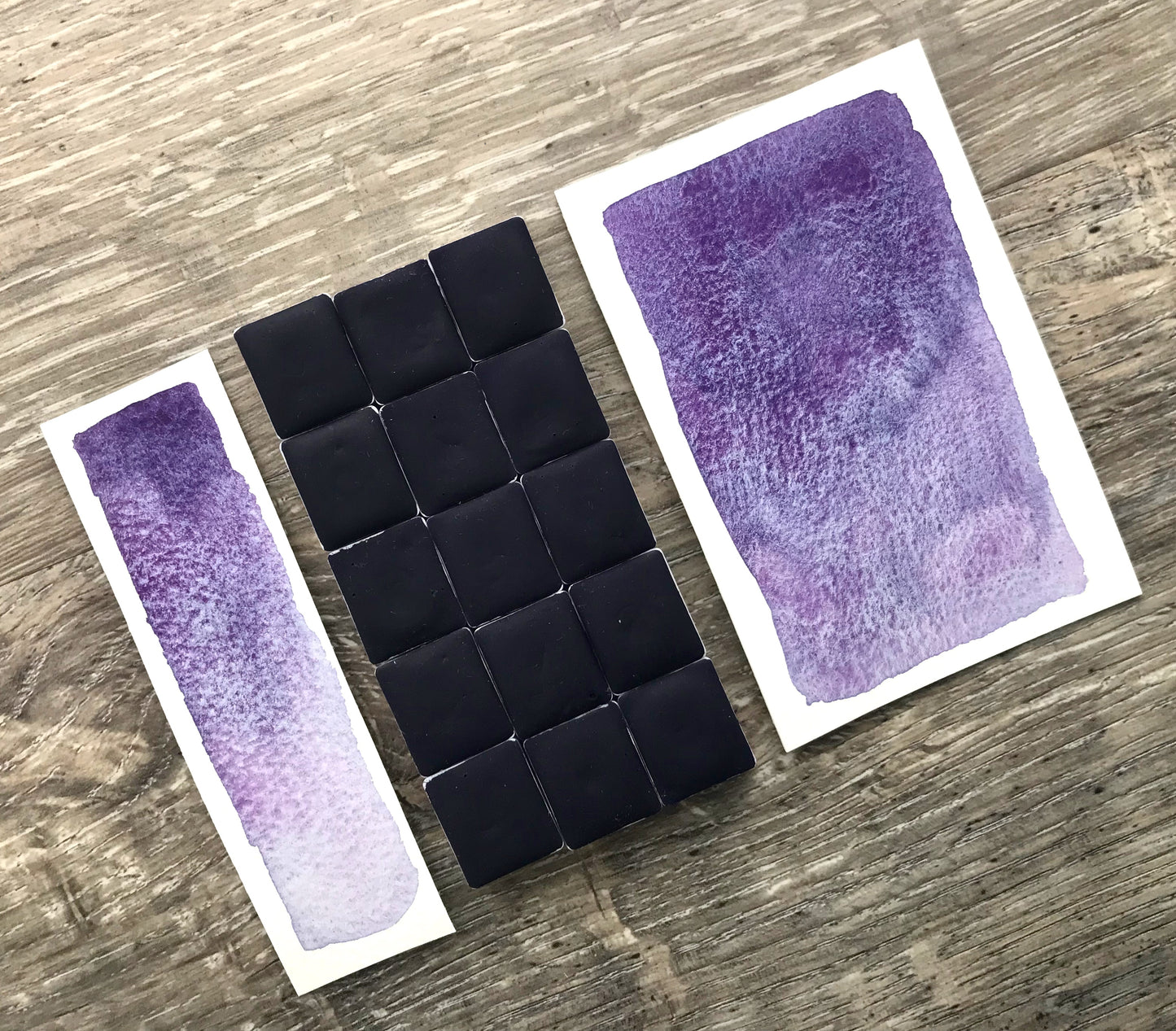 Gorgeous, granulating purple. 2nd time purchasing. It's a favourite.
Amethyst Cove is a gem!
Amethyst Cove behaves beautiful on 100% cotton paper, cellulose paper, and blends. It's easy to use with lots of water or loaded on the brush. I adore it's soft, slightly blue hue. Humbeck Studios paints are the best!